Fall Look and Hair Hype-ness
Yeah, So here is a Fall look I did ....
and I finally
finally
straightened my hair....
so I'm hype...and thusly there are like mad pictures of my hair....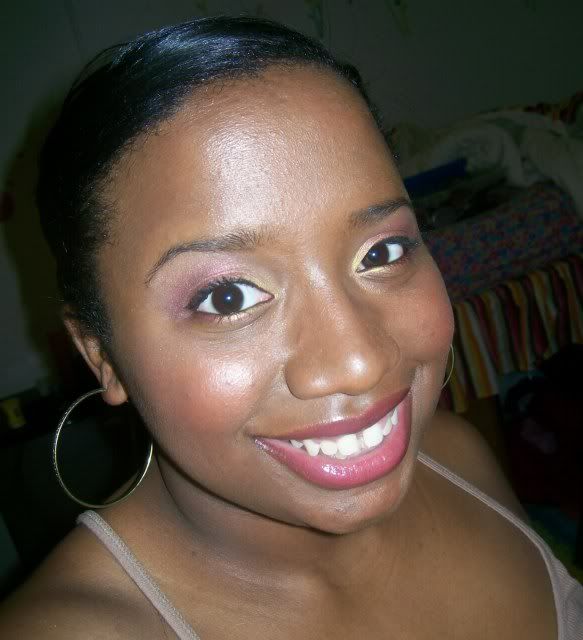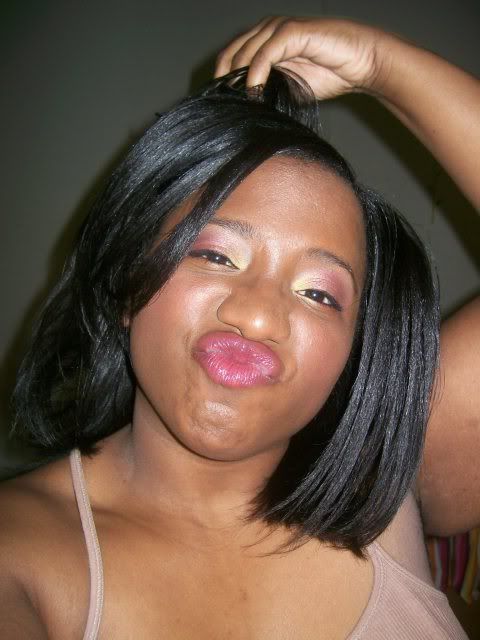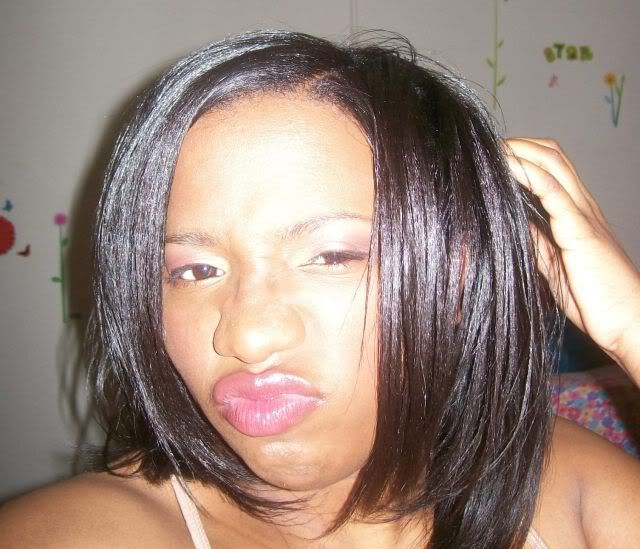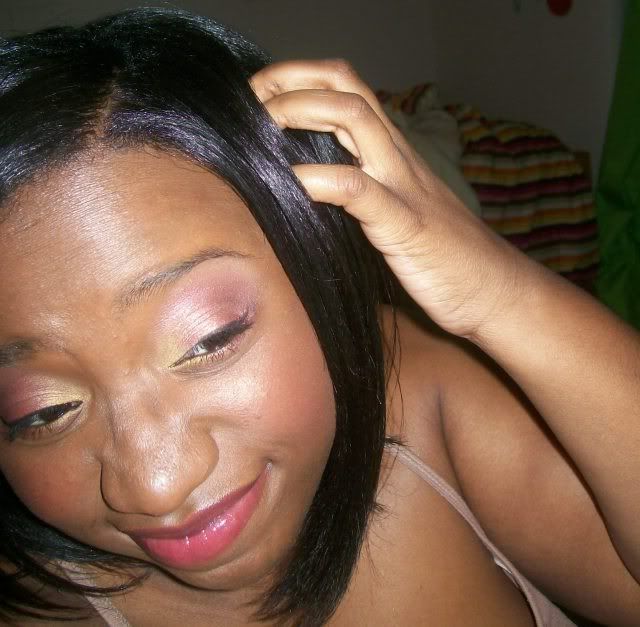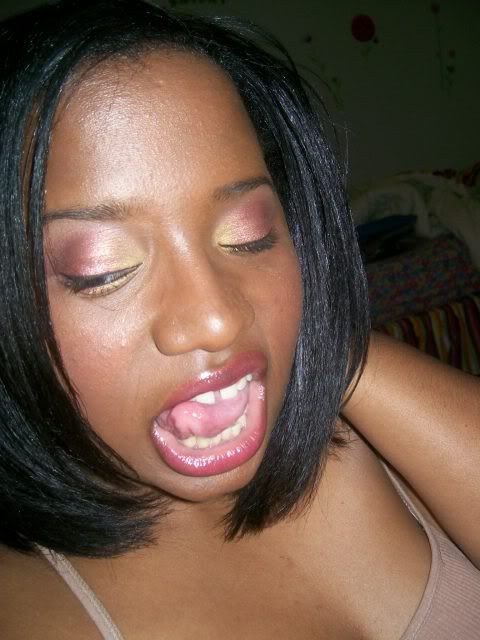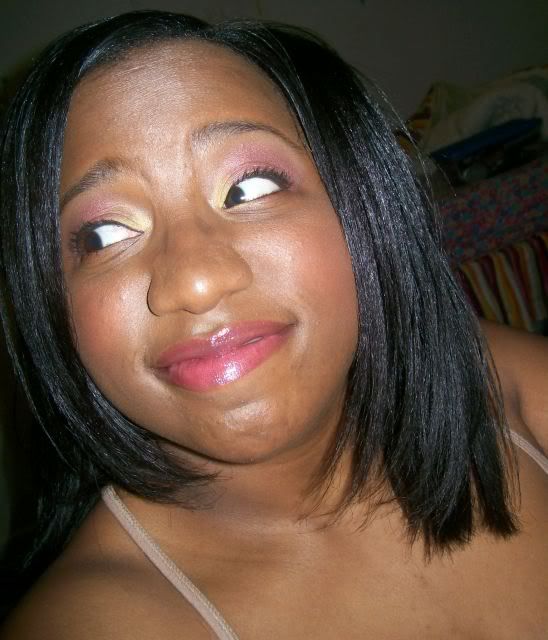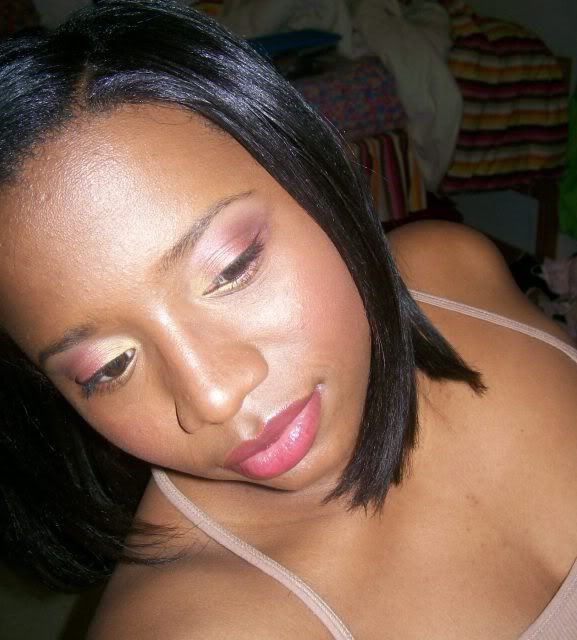 HYPE!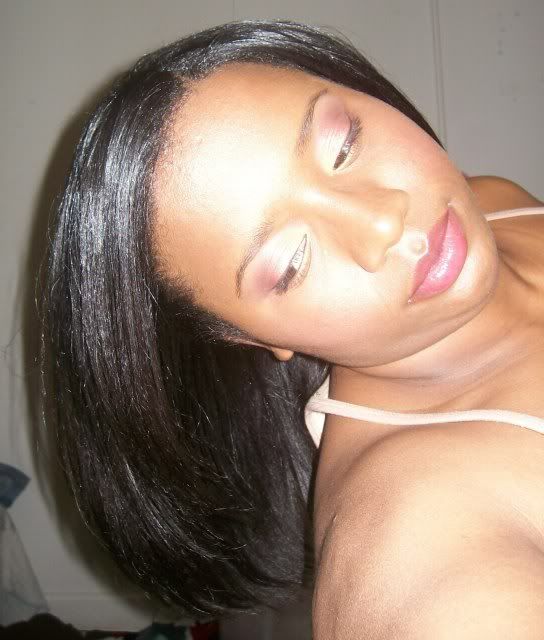 and a darker lip....for kicks!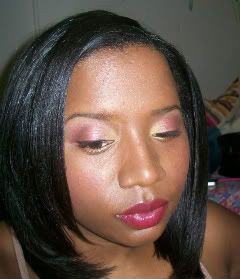 Face
Maybelline CoverStick in Deeper Beige-concealer
L'Oreal H.i.P. Foundation in Sable
Milani Bronzer in Medium #2
Hardy Candy Bronzer (Take Out Kit)
Sinful Colors Blush in Doux Sable
Eyes
Styli-Style L3 Shadow Base
Ben Nye Aztec Gold-Inner 1/3
NYX Ultra Pearl Mania Rust-Outer 2/3 of Lid
Black Radiance Quad in Desert Clay-Crease
Hard Candy Disco 2000-Crease
Hard Candy Butterscotch-Highlight
CoverGirl Great Lash
Ulta Ultimate Shade and shaper Kit-Brows

Lips
NYX Round LipStick in Chaos (Darker Lip)
Clear Gloss
NYX Girls Gloss in Golden Red (Lighter Lip)



And Tuesday is the last day of classes!

YES!