Totally Random F.O.T.N.
So I wanted to play in my makeup...
so I asked one of my friends to name 3 colors...
She named Gold, Bronze, and Blue...
Gold as a highlight, bronze on the inner corner (
no matter how pink it looks
), and shades of blue in the crease and outer 3rd....
Woop..Here it is!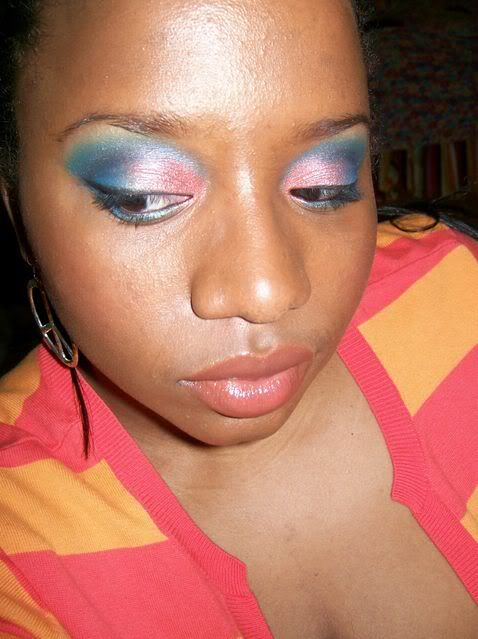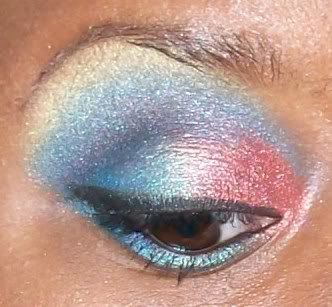 It's pretty random, so I'm not really going to list what's used...