GirlProps.com/Fabuless.com Haul and Review...
So I recently (well not that recent and very recent) ordered some things from
GirlProps.com
/
Fabuless.com
, and I must say I love the site...
They have trendy, fashion forward pieces as well as really nice classic pieces...
I ordered my first set of things from
GirlProps
/Fabuless
in May... I ordered on a Monday and by Wednesday I had my orders...
So they have super fast shipping...
My most recent purchase took 7 days to arrive...
Probably due to my custom necklace...


I believe they used to actually have a store in NY, but due to the recession were unable to maintain it and closed that location...
Luckily enough, they are still very much alive and well on the internet...
And they have very reasonable prices....
So I purchased sunglasses, a few pairs of earrings,a few rings, a necklaces, and my custom name necklace...
...
I might say that since I ordered in May Fabuless.com's SSL Cert. has expired, which means I won't be ordering from them until that is resolved...By I do have like 12 things in my cart waiting for them to get it together...
....
So here is all I have from them from both May and July...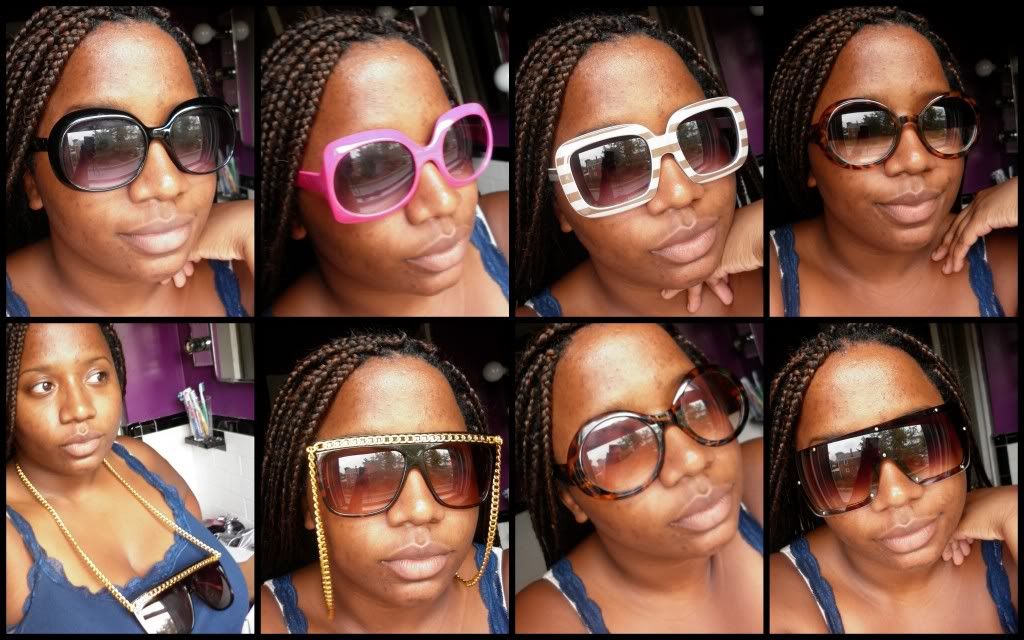 Top: (L-R)
Access Hollywood! Sunglasses in Black,
Neon colored almost square sunglasses in Pink,
Cabana striped nearly square, D & G inspired sunglasses in Brown,
Channeling Chanel - Sunglasses with half tint lenses! in Tortoise
Bottom: (L-R)
Channeling Chanel! Flat Top Sunglasses with 32.5" Chain in Tortoise with Gold finish,
Jackie O Round in Tortoise,
Oversized Flat Top Sunglasses with Studs, Gaga-licious! in Tortoise with Gold finish
Earrings
2.5" Vintage 1988 Don't Worry...Be Happy Earrings in Yellow
Set of 12 pairs (24) 1/4" Dice Stud Earrings
5" Star Earrings with Fringe in Gold
Acrylic Horn Earrings in Brown with Antique Brass finish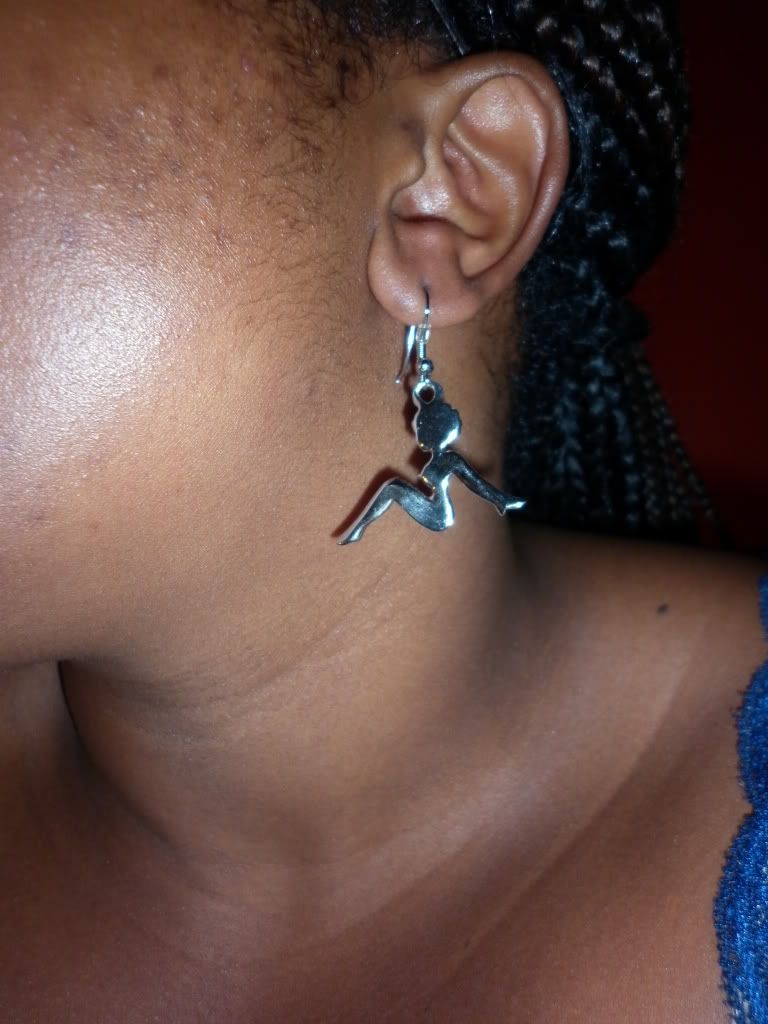 Mud Flap Girl Earrings - Afro in Silver
Necklace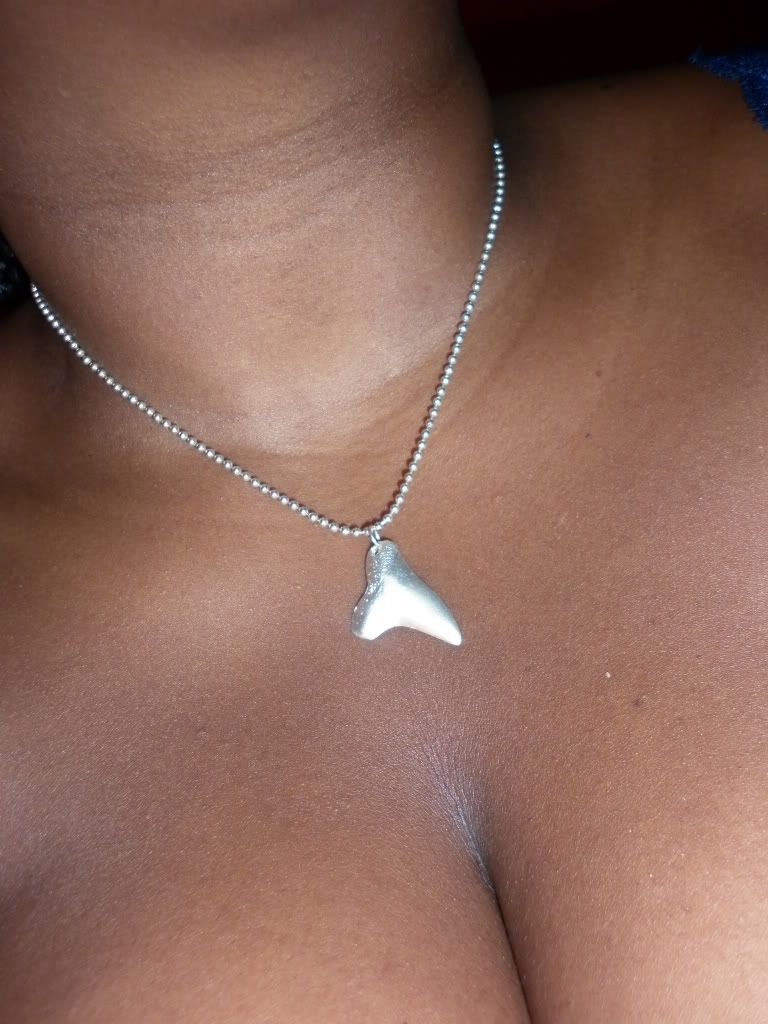 1 1/8" shark tooth on 13.5" ball chain necklace in Silver with Matte finish


Rings
Chili Pepper Ring ,
1" Acrylic Button Ring with Engraved Flower
Custom Name Necklace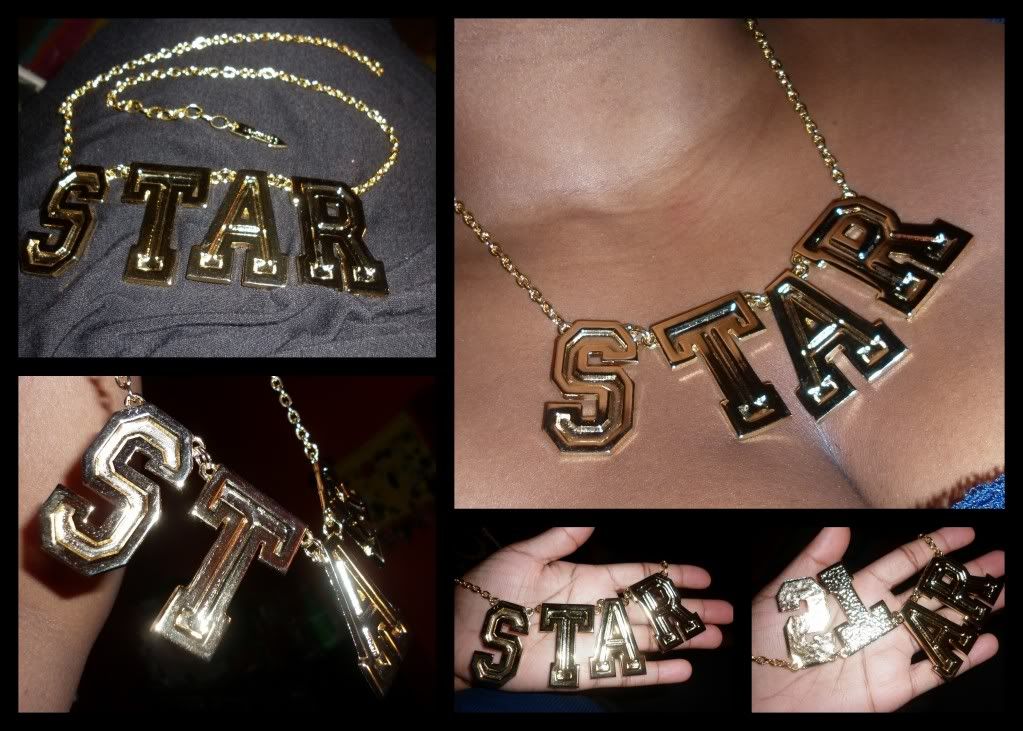 Let me just say I love this custom name necklace...
I it so heavy...like really nice weight to it..
I'm going to do a little review because I scoured the interwebs searching for someone say anything about the quality, construction, and weight of this piece or other custom name necklaces from there and I could find nothing....
I must admit I did expect it to be a little cheaper then what it was...
But it's awesome...
So, If you didn't know my nickname is Star...
So I decided to get this large name plate saying it...
It was 21.99...
6.99 for the first letter and 5 for each additional...
...
I will be getting another smaller one with my proper name on it...
The letters are much like those on lettermen jackets, with engraved insides and embossed outlines..
The back of the letters are lightly textured...
The edges of the letters are smooth, and well rounded as to not scrape skin...
The chain could be a little more substantial but it will support the necklace...
I think it would just look better...
And the piece is handcrafted....
So here are the pro's and con's...so far...
PRO's:
Very large lettering (1 7/8")
Nice heavy weight, not flimsy at all
Nice construction, well put together
You can get up to 9 letters
Smooth edges and backing
Clean lines in lettering
Comes with plenty of chain....
CON's
Can be heavy on neck
Letters can lay weird on the neck
Can't really shorten the chain
The chain could be a little more weighty
Non-Returnable or Exchangeable
With all that said I LOVE IT!!!!!!
I give it a 4/5 only because I can't shorten the chain...
I thought I would be able to...
But it's not really a deal breaker