Lipstick Swatches
So of course I looked for swatches of these lipsticks online... so I could see what I was potentially getting myself into... and of course there were none for most of the lippies I picked... and then If I did find a swatch it was on someone much much fairer then myself...
So I took a chance and bought some of the ones I was iffy about... and some I really like and others are just ok.
But here are swatches on my lips...
These are my bare lips...
LOVE!!!!
I got so many compliments...
I also LOVE this one... It's not very Eggplant... even tho it claims to be... but I still like it a lot.
Haven't gotten a chance to really wear this one yet... but I think I like it... It's a little more sheer then is counterparts...
Cute... Just a natural color... probably could be worn over a nude lip.
I felt slightly Nicki Minaj-y in this one... and I like that...
I doubt I could get this one to work for my by itself... I have to play around with it some more.
Yep.... so tacky and pink... I'm in love! Nothing like a good blue-pink.
Super light pink... but I bet with a brown lipliner and a couple of dabs of gloss, I could make this work.
I don't know what to think about this one yet... I like the idea of purple lips... but I think I'm looking for something darker.
Ugh... what a shimmery mess... I like the color but all of the shimmer... My LORD... definitely would have to be paired with something else...
Again... more shimmer... I don't hate the color... but the shimmer throws me.
A brown lipstick... never thought to try it... but I think I might have to give it a whirl...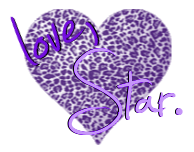 Tumblr.|BeautyLish|Twitter