Ok... SO I HATE HATE HATE MY NEW FLAT IRON....
Anyways...
Like I said last night...
Today was my wash day after taking out my Senegalese twists...
I had them in for approximately 6 weeks...
And my hair had grown about 3/4 of and inch in that time...
The kinks was poppin'...
Look..
I had redone the front a couple of times to keep them looking "fresh"-ish...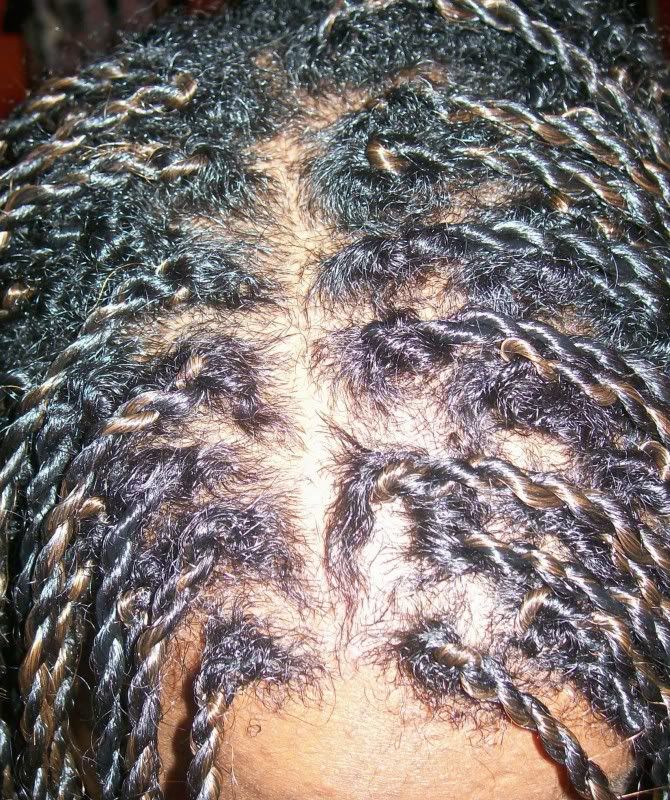 Yeah... So I decided to take them out on Monday...
which mean I wore my hair like this to work on Tuesday...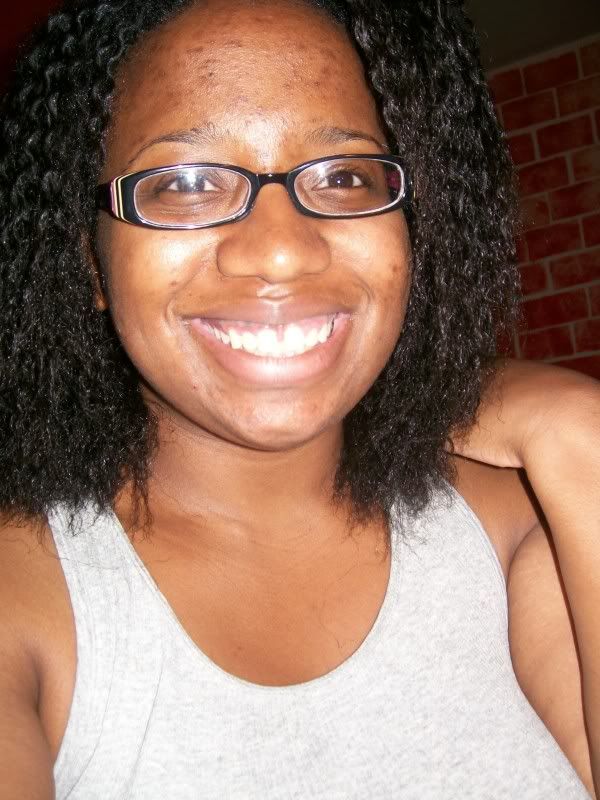 Ha! I know...
Crazy... but there is no shame in my game...
Me and my mother spent Tuesday night de-tangling and removing all the shed hair so that I could wash today...
I went through a lot of steps...
Last night after combing out all the excess hair I conditioned over night with Yes To Tomatoes Daily Moisturizing Conditioner...
I rinsed that out this morning and followed it by washing with Dr. Bronners All-In-One Lavender Shikakai Castile Soap...
I did a rinse using Dr. Bronner's Conditioning Rinse in Citrus...

Then I used Garnier Fructis 3-Minute Undo...
Rinsed and put in Smooth and Silky 60-Second Critical Repair Conditioning Treatment...
Finally did my tea rinse with ORS Replenishing Condish...
Yeah...
Too much...
I know..
I went overboard...
Anyways...Then I did a rough blow dry to about 80% dry using my fingers to comb...
I let my hair air-dry the rest of the way...
And then I used my crap-tastic new flatiron to straighten my hair...
I thought I hated it when I first got it...
But now I know I hate it...
I mean it does give your hair really silky and soft feeling...
And shine...can't forget about shine...
But for me...
I just doesn't get it that straight...
I think I'm going to sanitize it and throw it into my upcoming contest and/or giveaway...
Anyways...
Here are pics...
And yet another length check...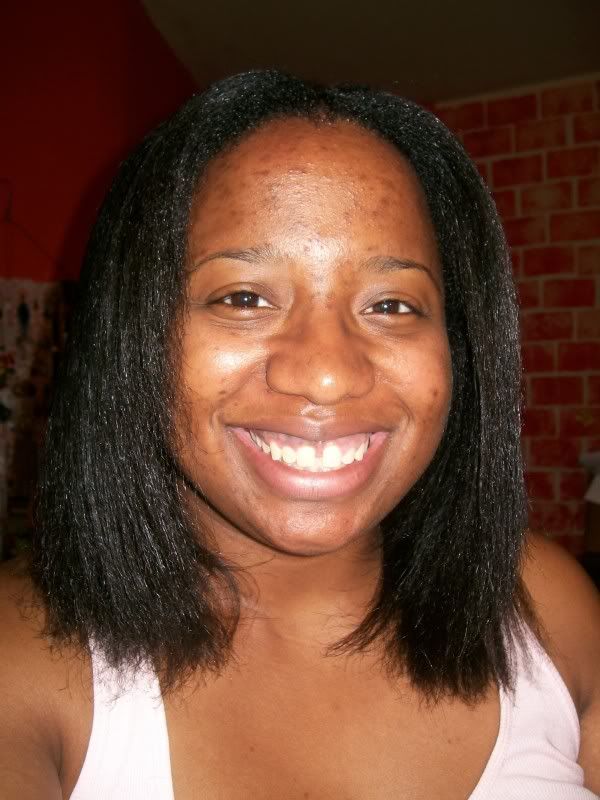 And then my hair immediately started to frizz...
So the length shot is crazy... and not quite as accurate as I'd like... but who cares...
I should have just used my old busted flat iron...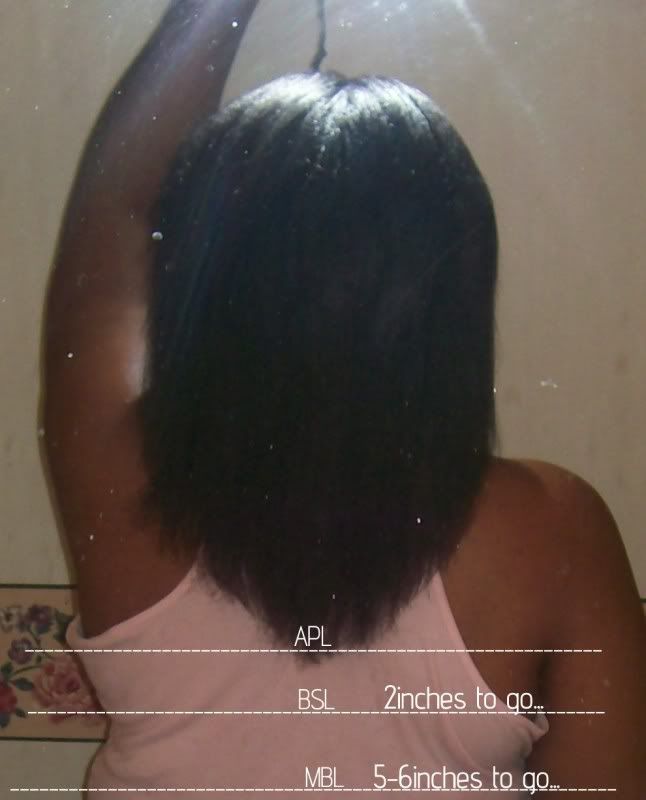 My ends look a little shot...
I don't think this is the case but we shall see soon enough...


I also went ahead a did the lines for goal purposes...