Eyebrow Maintenance...

Ok so no one asked me how I do my eyebrows...
I just feel like sharing...
So just to start I can tell you I use a combo of threading and tweezing...
I usually start with the thread and really clean up the shape of my eyebrows...
I also use the thread to get those baby fine hairs that the tweezers can't...
then I use tweezers to get those hairs that are really close together...(so I won't make a mistake and thread a dash in my eyebrow...)
Here is a before and after shot...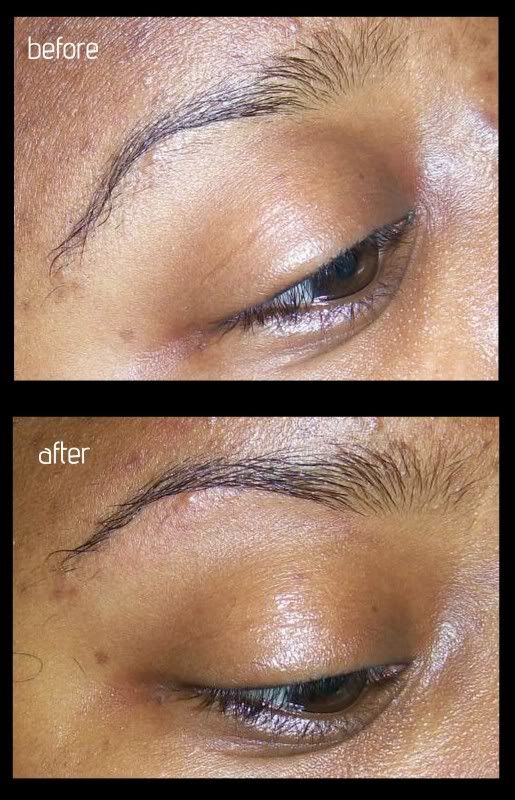 I know you probably can't see it that well but in the after shot all the skin under my brow is clean and supple...
hairless...all those tiny hairs didn't survive...
So after I do that I usually trim my eyebrows... but I can't find my little scissors so I haven't done that in a while...
Lastly I take some conditioner...yes the kind for my hair and slather (a small amount) just enough for the brow on my brow and surrounding area...I then take a little mascara brush and brush them thru..
like this...

Finally I let that dry...which usually takes about 10-15 minutes...
Wash it off...
Then viola...

Always Sisters...Never Twins...