My One Year(ish) Hair Anniversary...
Ok so I actually started my hair journey back in October 2008...
but I had a setback in April 2009 and realized that I wasn't really taking it seriously...
So I decided to be very serious starting May 2009...
My hair started like this...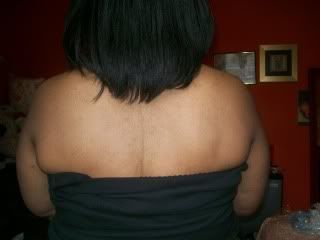 May 11, 2009
lovely shoulder length hair...
lol... my back is huge...good thing I've lost some weight since then...
And one year later(ish)...
I'm a little(very little) past APL...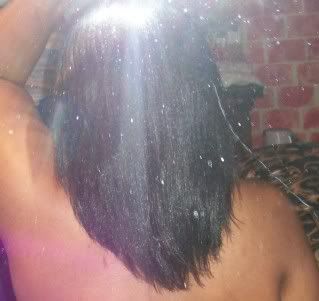 Hopefully I can hit full APL before the year is over...
And I've been maintaining that U shape...
I love it...


Now I have been struggling...
So I've done a couple of trims over the last year...
In total probably somewhere around 1.5-2 inches have been trimmed over the past year...
That would have put me close to BSL... but since I rather have healthy split-end deficient hair...
I allow for trims...
Meh... yet another hair post...
I'm not bragging..I'm just excited to see that I can actually do this...
I can do this!
Thank God...
He's blessing me...