My ULTA Ego...
So...
I went to Ulta on Saturday....
and they had all this leftover Christmas merchandise....for half price...
so I took my fill....
also I got some random things that where on sale...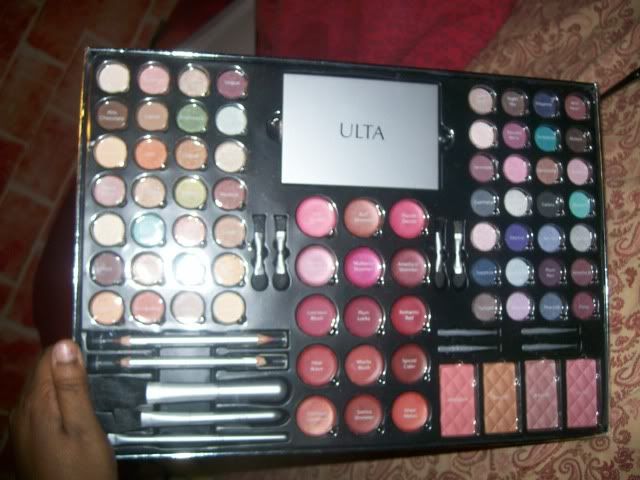 So I got the Ulta Blockbuster Christmas Gift Set...
Which has 56 eyeshadows, 17 lipglosses, 4 blushes, 3 makeup brushes, 4 sponge applicators, 2 double-ended lip/eye pencils and a empty palette you can fill for specific days and events...
My loves...I swatched most of the colors on my hand/wrist/arm..... and they are great colors....it has an assortment of browns, golds, pinks, purples, blues, and greens....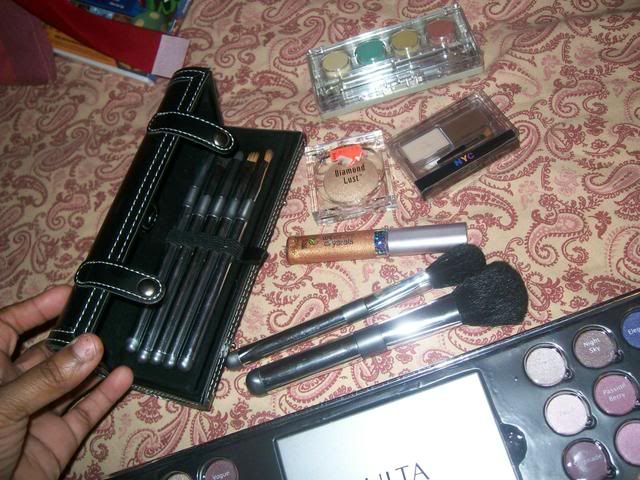 I also got a 7 piece brush set, some discontinued shadows from Revlon, N.Y.C. brow kit, and CoverGirl Wetslicks Crystals lipgloss in Honey....