Ok...
So this post is going to be all over the place...
But you can expect a blurb about:
-my hair
-makeup
-cost of textbooks
-
and maybe something else?
So, let's start with my hair....
I decided it was a good idea to take my twists out...
Um...Wow!
I have way more new growth than I thought...it's about an inch and a half of curl...
So yeah...Due to my inability to really take care of my hair in this state...
or wanting to
...
The twists are going to make a comeback, this weekend....
The main reason is that I don't want to fight with my hair...It took me two hours to straighten my hair yesterday...no curls... just straightening...Also since I'm stretching (probably for another 2 or 3 months)...I'm going to have a hard time maintaining the two textures....
So yeah...Here's a picture... that shows it all...

Ok...so now to the makeup...
A couple of things I've done in last couple of weeks...
This is really simple...I wore it when I went out with a couple of friends...I made the eyeliner with some mixing medium and NYX's Moracco eyeshadow single...
I love my mixing medium!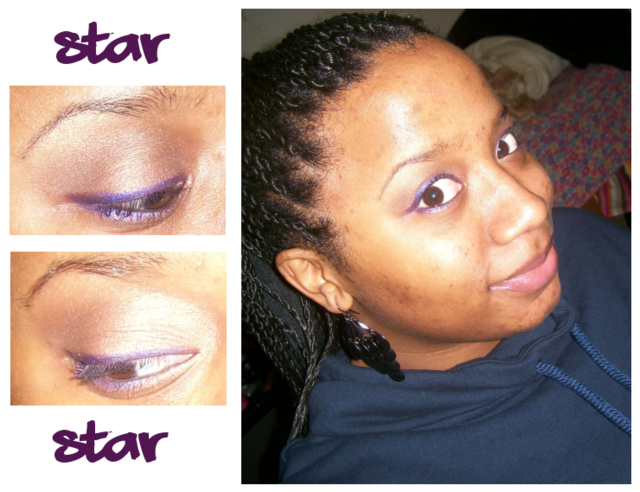 This is an overly dramatic look with really thick eyeliner...I added some white liner for the waterline...I don't usually do this...so I pretty much suck at it..I think I'm going to try to get into using my white eyeliner more often...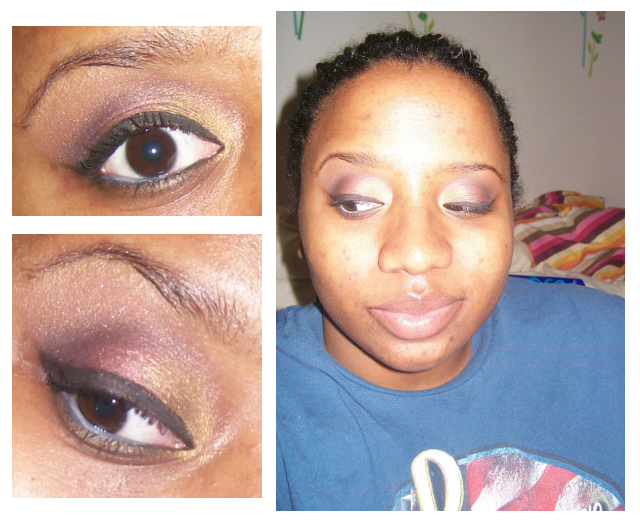 and I did this one tonight...
Just trying out some different eyeshadow combinations...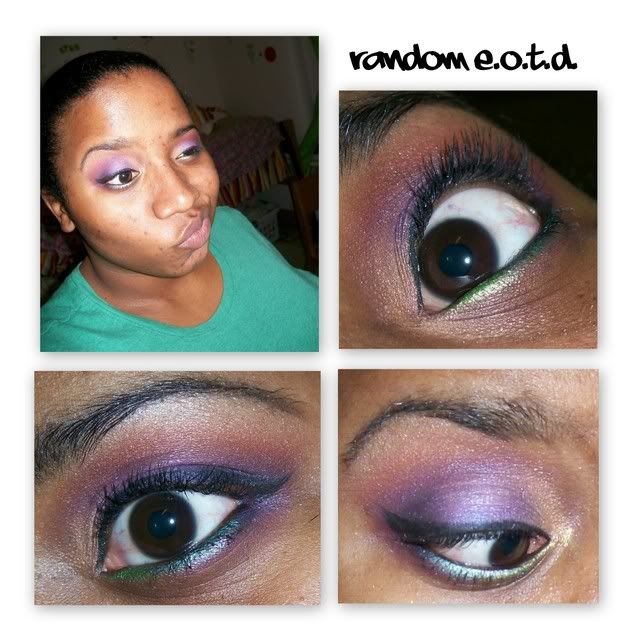 And now lets talk about college textbooks...
I freaking hate the bookstore for charging me
two arms
one leg
and and an
ovary
for these crappy books....
Arg!
I bought 5 books today...it came to 323 dollars!
What? I still have 2 more to buy...
Jesus TAKE the Wheel!
And get this...The book that cost the most was
USED!
...
USED, I tell you...
I'm so glad this is my last semester of college...